Welcome to Wednesday! Is it wet wet wet or sun sun sun where you are?
Let's move to ancient Greece today. As I've said many times before it's one of my favourite periods and places to study. I am a bit of a Grecophile. And I know I'm not the only one, ancient Greece inspired some of the world's greatest thinkers. And even now it inspires writers and artists.
But whether you're an artist drawing or simply a busy person that likes parts of the ancient world, chances are you will need a bag to carry your things around in when you go to work or to the shops. And now you can show your love of ancient things with this tote bag!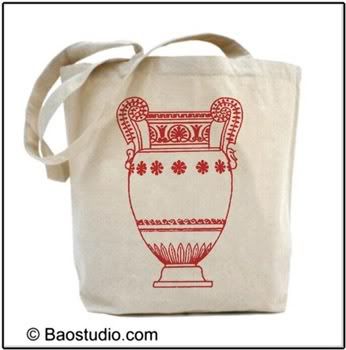 This tote bag was designed by
BaoStudio
on Etsy. Based in New York their print their designs on a bunch of products and they've got a huge range of designs.